PRODUCTS AVAILABLE
​​​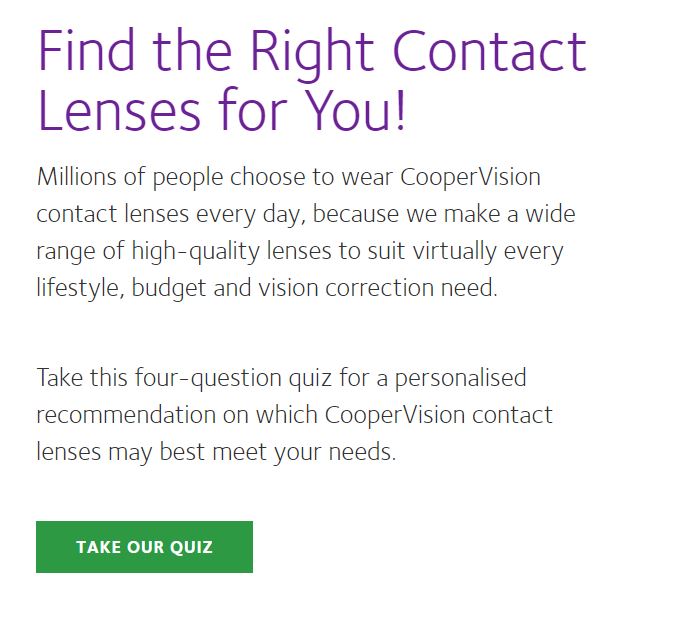 Screen Time Can Be Hard on Your Eyes
Wake up. Check email. Commute to work. Check Snapchat and Instagram. More email. Meetings. More email. Finish that project. Hit the gym. Snapchat. Instagram. Text friends for dinner. Stream a movie. A few more texts.
Sound familiar?
Using digital devices such as smartphones, tablets, and computers is a necessary part of life, but it can take a toll.
Switching from on- to off-screen and back all day can overwork your eyes – and lead to tiredness, dryness, and redness.
Now there's a contact lens made for how you live, on- and off- screen: Biofinity Energys™ contact lenses, the world's only contact lenses with Digital Zone Optics™ lens design.
Designed for Your Digital Lifestyle.
Biofinity Energys™ contacts' unique optics design and material are made specifically for how you live in today's digital world.
Digital Zone Optics™ and Aquaform® Technology are two innovations, when combined, help with the tiredness and dryness that can be caused by prolonged digital device use.
PRECISION1®
Tiny pairs of GENIUS with some big, BEAUTIFUL SCIENCE woven into their DNA!
With SMARTSURFACE® Technology, each lens has a thin layer of
​moisture on the surface that is made up of more than 80% water.
It seems like magic, but it's actually science!
Biotrue®
Your eyes feel moist naturally. But throughout the day, your eyes can feel tired, dry, and irritated — and your vision blurry.
Biotrue® ONEday lenses are designed to work like your eyes, for comfortable vision throughout the day.
This revolutionary new lens material, inspired by the biology of the eye. Your eyes will love you for it.
ULTRA®
Experience Bausch + Lomb ULTRA® contact lenses for ALL-DAY COMFORT.
With MoistureSeal technology, the Bausch + Lomb ULTRA® contact lens maintain 95% of it's moisture for a full 16 hours.
ACUVUE OASYS® with Transitions™ Light Intelligent Technology™
DAILIES® COLORS
DAILIES® Colors contact lenses offer all of the benefits and comfort of DAILIES® AquaComfort Plus® in four beautiful colors. Whether you're looking to wear color contacts every day or occasionally, you'll enjoy the convenience and health benefits of starting each day with a fresh pair of contacts.
FRESHLOOK COLORBLENDS